Meet Maria Shuttleworth
I started riding, or maybe sitting on horses, as early as I can remember.
I started my first pony when I was 11, and showed in Western pleasure, halter, showmanship, and equitation.
Started riding in gymkhanas when I was 13, and started my second horse, a little quarter horse mare, whom I later showed in Western classes.
In 1985, I moved to Alberta to work at Spruce Meadows, learned to ride English, there, and gained a bit of experience jumping. Two years later I worked at Teesdale English Riding School, where I learned to teach riding, and obtained my Equine Canada, English Level 1 Coaching Certification.
Over the years, my teaching has evolved to encompass a more horsemanship based approach, valuing understanding, softness, and feel. I am fond of dressage, and what it is truly supposed to be – harmony, ease and lightness, and bringing out the grace and beauty of the horse.  I strive to live this, and to pass it on to my students. I help my students gain a greater awareness of the power of intention, presentation, the spatial nature of horse language, and clearly defining the aids, so that the horse can understand what is requested of him, and the owner feels empowered and capable to communicate clearly to the horse.  : )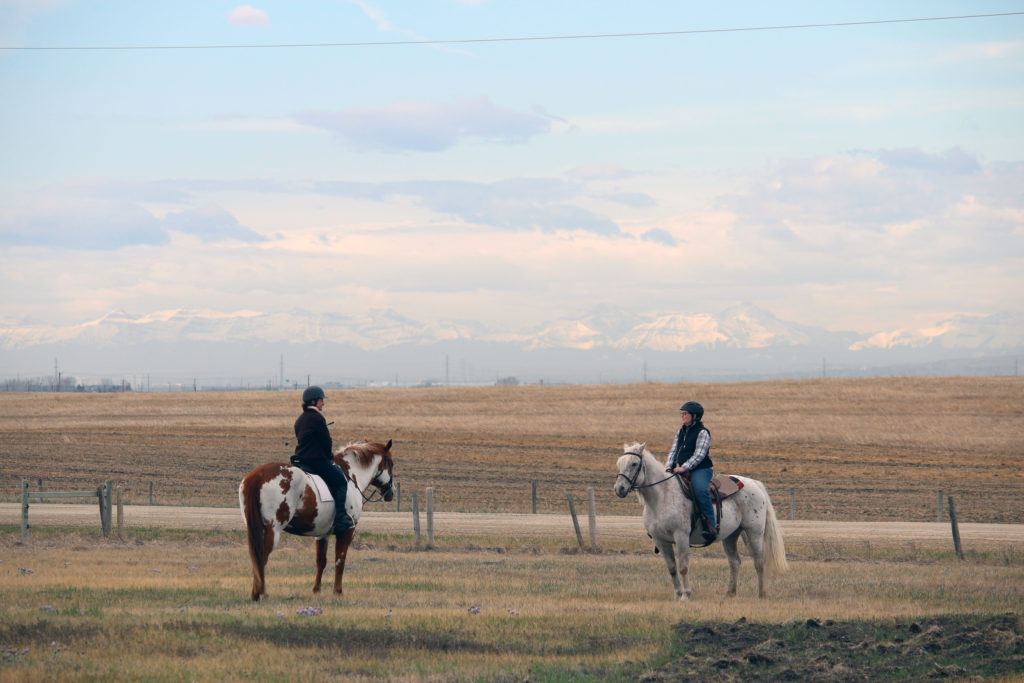 Contact Maria at 403-804-8236